Pathankot, Srinagar Taxi
Best Cab service Karan Car Rentals from Pathankot to Srinagar.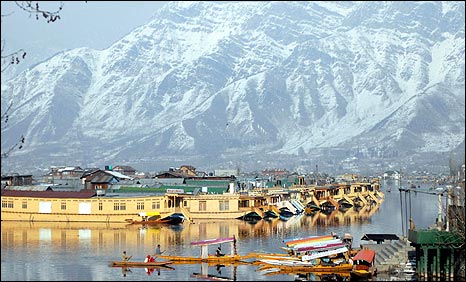 There are many outstation taxi services that you can book either offline or online. Pathankot to Srinagar best Taxi service, Best is a relative term and it depends on what you prefer as a traveller. Karan Car Rentals prefer comfort, quality service at a reasonable price. Be careful when trying to haggle for the lowest priced or cheapest cab as you could open yourself to the risk of operators cutting corners in service and also over laying with hidden charges.

About Srinagar


Srinagar

(About this sound listen) is the largest city and the summer capital of the Indian state of Jammu and Kashmir. It lies in the Kashmir Valley on the banks of the Jhelum River, a tributary of the Indus, and Dal and Anchar lakes. The city is known for its natural environment, gardens, waterfronts and houseboats. It is also known for traditional Kashmiri handicrafts and dried fruits. It is the northernmost city of India with over 1 million people.