Pathankot leh ladakh
Pathankot Leh Car Rentals Services.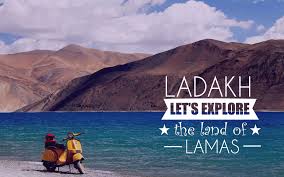 Karan Car Rentals is a leading travel agency providing Taxi from Pathankot To Leh. Leh is one of the famous tourist places in Punjab, India. Karan Car Rentals always provides cheap and best taxi service in Pathankot, Punjab. We provides one way taxi,round trip Taxi from Pathankot To Leh. We have all type of vehicles for smooth and convenient transfer of traveler from Pathankot To Leh. We provides our taxi services for Airport and Railway station pick and drop and point to point pick and drop service.

About Leh:-

Leh is a town in the Leh district of the Indian state of Jammu and Kashmir. It was the capital of the Himalayan kingdom of Ladakh, the seat of which was in the Leh Palace, the former mansion of the royal family of Ladakh, built in the same style and about the same time as the Potala Palace in Tibet - the chief residence of the Dalai Lama until the 14th Dalai Lama fled to Dharamshala, India,during the 1959 Tibetan uprising. Leh is at an altitude of 3,524 metres (11,562 ft), and is connected via National Highway 1 to Srinagar in the southwest and to Manali in the south via the Leh-Manali Highway. In 2010, Leh was heavily damaged by the sudden floods caused by a cloud burst.