Pathankot, Chamunda devi Taxi
Pathankot Chamunda devi Karan Car Rentals Service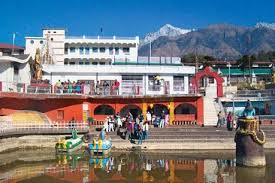 If you want to visit Pathankot to Chamunda Devi Temple by Cab Or taxi Karan Car Rentals is the best travel agent in Dharamshala. Chamunda Devi Temple Palampur can be reached easily by road. Private and state transport buses are available

from major cities like Mandi, Dharamshala. Karan Car Rentals Service for Pathankot to Chamunda Devi Temple and around areas Best Cab Service provider in Himachal Pradesh & Punjab  Our drivers are skilled and experienced for .100% Service satisfaction.
We provides one way taxi, round trip Taxi from Pathankot To Chamunda Devi. We provides our taxi services for Airport and Railway station pick and drop and point to point pick and drop service.
About Chamunda Devi:-
Chamunda also known as Sachchi Mata, Chamundi, Chamundeshwari or Charchika, is a fearsome aspect of the Devi and one of the Matrikas also considered as Divine Motherin Hinduism.
She is also one of the chief Yoginis, a group of sixty-four or eighty-one Tantric goddesses, who are attendants of the warrior goddess Durga. The name is a combination of Chanda and Munda, two monsters whom Chamunda killed. She is closely associated with Kali, another fierce aspect of Devi. She is sometimes identified with goddesses Parvati, Chandi or Durga as well.